Although aluminum sulfate is an incredibly useful chemical, it can be toxic and can have a negative impact on both humans and the environment if not handled appropriately. Here, we will discuss alum toxicity to humans as well as the environment.
Alum's toxicity to humans
Aluminum sulfate is fairly non-toxic, with acute and chronic oral LD50 both greater than 5,000mg/kg (5). However, alum can still cause irritation, burns, and respiratory issues. If inhaled, it may cause headaches, nausea, and respiratory irritations. Alum is not listed as a carcinogen by NTP, IARC, or OSHA.
The most common injury from aluminum sulfate is local tissue irritation. The irritating action is often from hydrolysis to form sulfuric acid and may occur from ingestion, skin or eye contact, or inhalation of dusts and mists. Remove victim from contaminated area.
SKIN / EYES: May cause corneal burns or severe irritation in eyes. Moreover, fumes or mists may cause irritation or burns to skin.
INGESTION: Oral and gastrointestinal irritation. Local tissue damage. Nausea, vomiting, diarrhea, and gastrointestinal bleeding may follow. Can be fatal if swallowed in sufficient quantities.
INHALATION:Irritation of the respiratory system. Long term exposure may cause bronchial irritation, coughing, and bronchial pneumonia. Medical conditions generally aggravated are acute and chronic respiratory diseases. Routes of Entry: Ingestion, skin or eye contact, or inhalation of dusts and mists.
Toxicity to the environment
Sealife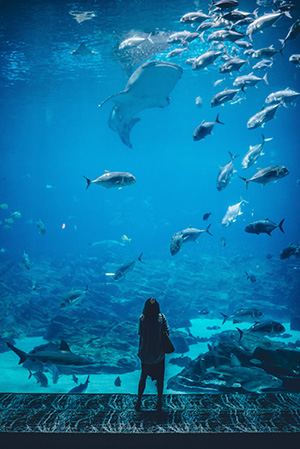 When adding alum to water where fish and aquatic creatures live, it is recommended that the starting pH be between 6.5 and 8.2. Mixing alum with water above a pH of 8.2 can be toxic to fish. It can be sprinkled as a powder over the water surface, through a waterfall, or through a skimmer intake. Regardless of the method uses, alum needs to be circulated through the pond or lake. It is not toxic to algae, however, since it is used to treat water, it removes phosphorus from the water source which is a source of nutrition for algae. Therefore, it is indirectly harmful to algae through starvation. (1)
Plantlife

Generally, aluminum sulfate will not harm plant life. In fact, alum is used in gardening to increase soil acidity. The type of plant being grown determines the necessary soil pH. For instance, as many gardeners know, blueberries, rhododendrons, and azaleas are quite intolerant of alkaline conditions. They may apply alum to the soil around these plants to maintain pH at 5.5 or lower. (2)
Many gardeners learn from experience that when too much alum is added, plant roots, or even the plants themselves can burn, which may kill part or all of kill the plant. (3)
Wildlife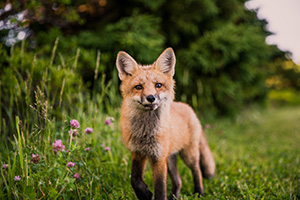 Aluminum sulfate is used in treating water sources by adding it to natural water sources such as ponds or lakes. According to National Geographic, much like any method of ecosystem restoration, dumping thousands of gallons of alum into a lake is not risk-free. If pH plummets during an alum treatment, the water can become toxic and hazardous for animals that use it as a drinking source. (4)
Accidental Release (Liquid Alum)
According to its safety data sheet, these precautions should be taken for an accidental release of liquid aluminum sulfate accidental release:
Wear PPE appropriate for handling the material.
No smoking or eating in spill areas.
Absorb small spills with sand or vermiculite.
Place contaminated material in appropriate container for disposal.
If spilled on the ground, the affected area should be removed to a depth of 1 to 2 inches and placed in an appropriate container for disposal.
Large spills should be handled according to a predetermined plan.
Do not flush material to public sewer systems or any waterways.
Wear appropriate protective clothing and equipment during cleanup activities.
Ensure adequate decontamination of tools and equipment following cleanup.
Adequate ventilation is required when neutralizing spills / leaks.
Accidental Release (Powder)
Do not flush into surface water or sanitary sewer system.
Prevent further leakage or spillage if safe to do so.
Clean up immediately by sweeping or shoveling material into a properly labeled container for disposal.
Clean up large spills with vacuum truck.
Avoid generating dust; fine dust dispersed in air in sufficient concentrations, and in the presence of an ignition source is a potential dust explosion hazard.
Clean up other residual spillage via other appropriate methods.
Ensure adequate decontamination of tools and equipment following cleanup.
Environmentally friendly alum practices at Affinity Chemical
Affinity Chemical adheres to the safest handling practices to protect the environment as well as our people and customers who work with alum. Moreover, we produce our alum in a manner which minimizes pollution. Lean more about our zero-emission (aka "green") facilities.
Need aluminum sulfate? Give us a call today!
Resources: