It goes by many names: ferrous sulfate, iron(II) sulfate, or in ancient times copperas or green vitrious. Historically, copperas was used in applications such as blackening leather, as a dye fixative in the textile industry, and as a constituent for ink. Even is far back at 700 years ago, the preparation of sulfuric acid (oil of vitriol) involved the distillation of green vitriol (1). Today, of course, we care more about how ferrous sulfate is used in modern applications. So first, let's talk about what ferrous sulfate is, some of its properties, and then where it is used.
Chemical Composition
Ferrous sulfate is a blue-green chemical used in many applications including medicine, ink and dye manufacturing, and agriculture. It can be found in various states of hydration, and several of these forms exist in nature:
FeSO4·H2O (mineral: Szomolnokite, relatively rare)
FeSO4·4H2O (mineral: Rozenite, white, relatively common, may be a dehydration product of melanterite)
FeSO4·5H2O (mineral: Siderotil, relatively rare)
FeSO4·6H2O (mineral: Ferrohexahydrite, relatively rare)
FeSO4·7H2O (mineral: Melanterite, blue-green, relatively common)
FeSO4 Properties
| | |
| --- | --- |
| Chemical formula | FeSO4 |
| Molar mass | 151.91 g/mol (anhydrous) 169.93 g/mol (monohydrate) 241.99 g/mol (pentahydrate) 260.00 g/mol (hexahydrate) 278.02 g/mol (heptahydrate) |
| Appearance | White crystals (anhydrous) White-yellow crystals (monohydrate) Blue-green crystals (heptahydrate) |
| Density | 3.65 g/cm3 (anhydrous) 3 g/cm3 (monohydrate) 2.15 g/cm3 (pentahydrate) 1.934 g/cm3 (hexahydrate) 1.895 g/cm3 (heptahydrate) |
| Melting point | 680 °C (1,256 °F; 953 K) (anhydrous) decomposes 300 °C (572 °F; 573 K) (monohydrate) decomposes 60–64 °C (140–147 °F; 333–337 K) (heptahydrate) decomposes |
| Solubility in water | Monohydrate: 44.69 g/100 mL (77 °C), 35.97 g/100 mL (90.1 °C) Heptahydrate: 15.65 g/100 mL (0 °C), 20.5 g/100 mL (10 °C), 29.51 g/100 mL (25 °C), 39.89 g/100 mL (40.1 °C), 51.35 g/100 mL (54 °C) |
| Solubility | Negligible in alcohol |
| Magnetic susceptibility (χ) | 1.24×10−2 cm3 /mol (anhydrous) 1.05×10−2 cm3 /mol (monohydrate) 1.12×10−2 cm3 /mol (heptahydrate) +10 200×10−6 cm3 /mol |
| Refractive index(nD) | 1.591 (monohydrate) 1.526–1.528 (21 °C, tetrahydrate) 1.513–1.515 (pentahydrate) 1.468 (hexahydrate) 1.471 (heptahydrate) |
| Std enthalpy of formation (ΔfH⦵298) | −928.4 kJ/mol (anhydrous) −3016 kJ/mol (heptahydrate) |
Where Is Ferrous Sulfate Used Today?
Medicine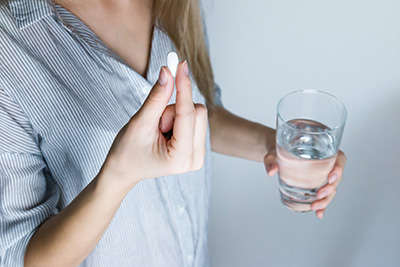 Iron deficiency is the most common nutritional deficiency in the United States. Athletes, young women, vegetarians, and older adults are more likely to have iron deficiency than other people. (2) Together with other iron compounds, ferrous sulfate is used to fortify foods and to treat low iron levels in blood such as those caused by anemia or pregnancy (3). Iron helps blood to carry oxygen through the human body.
Colorant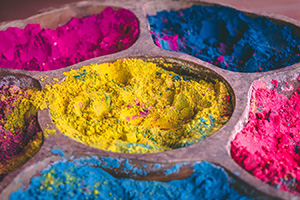 Ferrous sulfate was used in the manufacture of inks, most notably iron gall ink, which was used from the middle ages until the end of the eighteenth century. Chemical tests made on the Lachish letters (c.588–586 BCE) showed the possible presence of iron. It is thought that oak galls and copperas may have been used in making the ink on those letters. It also finds use in wool dyeing as a mordant. Harewood, a material used in marquetry and parquetry since the 17th century, is also made using ferrous sulfate.
Two different methods for the direct application of indigo dye were developed in England in the eighteenth century and remained in use well into the nineteenth century. One of these, known as china blue, involved iron(II) sulfate. After printing an insoluble form of indigo onto the fabric, the indigo was reduced to leuco-indigo in a sequence of baths of ferrous sulfate (with reoxidation to indigo in air between immersions). The china blue process could make sharp designs, but it could not produce the dark hues of other methods (1).
Ferrous sulfate is still used today, for example, as a colorant in foods and fabric dyes. It is mixed with (9):
Pomegranate to make a dark olive green
Madder(a Eurasian herb) to make a deep grayish purple
Tannin to make a grayed purple
Chestnut to make a medium gray
Cutch a dyestuff and tanning agent) to make a rich chocolate brown
Plant growth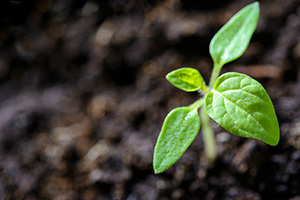 Much like aluminum sulfate, ferrous sulfate is used as a soil amendment for lowering the pH of a high alkaline soil so plants can more readily access the soil's nutrients.
In horticulture it is used for treating iron chlorosis, a yellowing of plant leaves caused by iron deficiency. Although not as rapid-acting as ferric EDTA, its effects are longer-lasting. It can be mixed with compost and dug into the soil to create a store which can last for years. It is also used as a lawn conditioner, and moss killer (1).
Phosphorus Removal and Color Reduction in Wastewater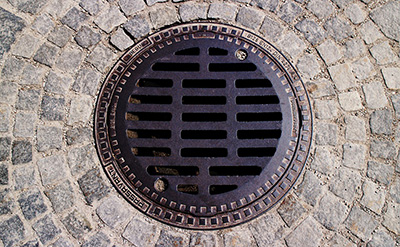 Ferrous sulfate is the coagulant of choice for many industrial and sanitary wastewater treatment applications, due to its high efficiency, effectiveness in clarification, and utility as a sludge dewatering agent (4). A coagulation treatment is the process of removing suspended solids and color from, in this case, water. A few things to consider when treating water are TSS, FOG, BOD, and COD.
TSS, FOG, BOD, and COD removal
TSS
TSS stands for Total Suspended Solids, and is the term used to refer to the solid particles suspended in water. It is defined as the total amount of solid material, suspended in water, that is retained by a filter.
TSS comprises both organic and inorganic matter, and can consist of a range of materials; sand, grit, metal particles, decaying plant or animal matter may all contribute. It is considered a waterborne pollutant. (6)
FOG
The food and dairy industries face a waste stream of fatty organic materials from animals and vegetables that is not easily disposed of. Collectively called fats, oils and grease (FOG) result from food preparation activities and comes under careful scrutiny from municipalities due to its tendency to cause serious pipe and sewer blockages. Because of the serious cost penalties employed by many local governments and regulatory agencies, professionals in the food and dairy industry are eager for a technological solution that will help them effectively reduce the amount of FOG contamination in their outgoing waste streams. (7)
BOD
Biochemical oxygen demand (BOD) represents the amount of oxygen consumed by bacteria and other microorganisms while they decompose organic matter under aerobic (oxygen is present) conditions at a specified temperature. The amount of dissolved oxygen present in water is critical to maintaining the aquatic life and aesthetic quality of streams and lakes. (8)
COD
COD is the amount of oxygen consumed to chemically oxidize organic water contaminants to inorganic end products (5). Common forms of COD found in stormwater are residual food and beverage waste from cans/bottles, antifreeze, emulsified oils. High levels of COD in water often correlate with threats to human health, including toxic algae blooms bacteria from organic wastes and seafood contamination. (10)
Other uses
Photographic developer for collodion process images
Added to the cooling water flowing through the brass tubes of turbine condensers to form a corrosion-resistant protective coating
In gold refining to precipitate metallic gold from auric chloride solutions (gold dissolved in solution with aqua regia, a mixture of nitric acid and hydrochloric acid)
A reagent in the identification of mushrooms
As the iron catalyst component of Fenton's reagent, a catalyst used to oxidize contaminants or waste waters
Frothing agent for beer
Sometimes included in canned black olives as an artificial colorant
Used to stain concrete and some limestones and sandstones a yellowish rust color
Woodworkers use ferrous sulfate solutions to color maple wood a silvery hue.
Need Ferrous Sulfate for Your Application?
Affinity Chemical is a dependable supplier of ferrous sulfate at competitive prices. If your industrial or municipal application relies on ferrous sulfate, then contact us today to learn more!