So far in our posts about ferrous sulfate, we have learned it is a chemical compound mainly used as a colorant, in the purification of water, as a soil amendment for plant growth, as well as in medicine. Knowing about ferrous sulfate is a great resource for manufacturers and others who deal with these applications. Although they may understand the products themselves, often users lack a background in how chemicals such as ferrous sulfate are manufactured. This post is about how ferrous sulfate goes from raw materials to a usable compound.
Chemical Processing
There are several methods through which ferrous sulfate can be produced:
Being prepared commercially by the action of sulfuric acid on iron (1). This is the chemical reaction:
Fe + H2SO4 -> FeSO4 + H2
To clarify in plain English: combining iron with sulfuric acid creates a reaction to form ferrous sulfate and hydrogen gas.
It can be generated as a by-product from pickling of steel.
Steel pickling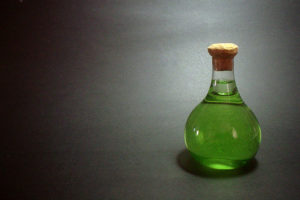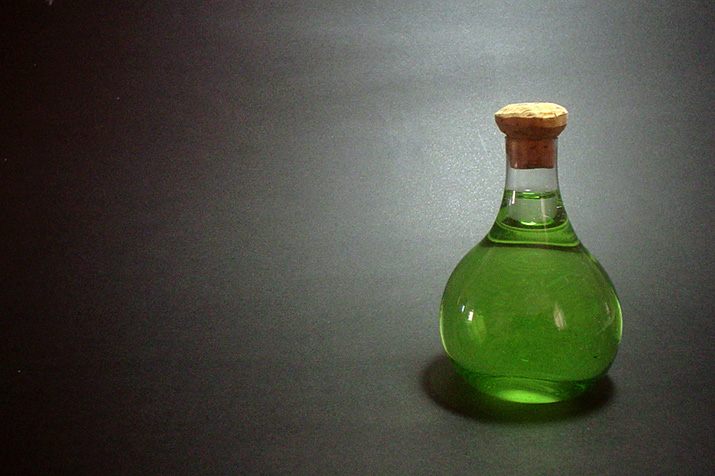 refers to a treatment used to remove impurities, rust, and scale from the surface of a material. During hot working processes, an oxide layer (referred to as "scale" due to the scaly nature of its appearance) develops on the surface of the metal. Before most cold rolling processes, previously hot rolled steel goes through a pickling line to remove the scale from the surface and make it easier to work. To restore the best corrosion resistant performance, the damaged metal layer must be removed, exposing a fully alloyed stainless steel surface.
Pickle liquor removes oxide layer
To remove this oxide layer, the material is dipped into a vat of what is called "pickle liquor." Pickle liquor can come in many forms. Carbon steels with an alloy content of less than 6% are often pickled in hydrochloric or sulfuric acid. For steels that have a higher carbon content, a two-step pickling process is required, with additional acids used (for instance, phosphoric, hydrofluoric, and nitric acid). (2)
For the purposes of the manufacturing of ferrous sulfate, we are going to focus on the pickling of steel using hydrochloric acid. By performing the pickling process, which combines hydrochloric acid with steel, which is made from iron, ferrous sulfate is created as a byproduct (see reaction equation from method 1).
It is available as a by-product of the manufacture of titanium dioxide, a chemical often used in paint, sunscreen, and food coloring; coincidentally similar uses to ferrous sulfate.
The sulfate process
Specifically, the process used to create titanium dioxide is called the sulfate process. This involves dissolving ilmenite which is a black iron-titanium oxide, then forming hydrated titanium dioxide, and finally forming anhydrous titanium dioxide. This is the chemical reaction:
FeTiO3 (s) + 2H2SO4 (aq) -> TiOSO4 (aq) + FeSO4 (aq) + 2H2O (l)
In plain English, combining ilmenite with sulfuric acid creates a reaction to form titanyl sulfate, ferrous sulfate, and water. (3)
Formulations/Preparations
In short, ferrous sulfate is available in several forms:
Official USP tablets which contain 300 mg ferrous sulfate.
Dispensed as pills or tablets which are coated to protect them from moisture. Salt and glucose or lactose are mixed to protect the pill against oxidation.
Available in heptahydrate (20% iron) and monohydrate (30% Fe) grades.
For larger commercial or industrial applications, it is available in bulk aqueous truckloads.
The Affinity Process for Manufacturing Ferrous Sulfate
Affinity Chemical produces aqueous ferrous sulfate in our Fort Smith, Arkansas, location. As with all of Affinity's production processes, our goal is to provide the compound with both cost and time efficiency in mind. We are committed to manufacturing ferrous sulfate near our customer locations so that their freight costs are lower.
Generally, we produce strengths at 5.5% ferrous (the most common) or 7%, depending on our customers needs. We test each batch after production for ferrous content, therefore ensuring the customer is obtaining exactly what they have requested.
Aligned with our views on environmental protection, our process produces no emissions and no waste products.
Looking for a More Reliable Supplier of Ferrous Sulfate?
Interested in purchasing ferrous sulfate from a company who uses environmentally friendly methods and cares about their customers? Contact us today!
References